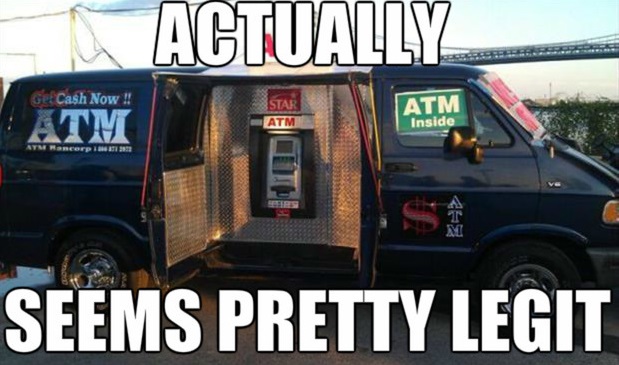 Con artists, scammers, frauds, whatever you want to call them, they exist everywhere, especially in the music industry. As an independent artist, putting your blood, sweat and tears into your craft, these  scammers understand how badly you want to succeed and make it to the big leagues. It's a strength you possess just as much as it is a weakness, because it means you can be vulnerable. The frauds will feed off that vulnerability and use it to their advantage to get what they want, which 99% of the time is money. And let me tell you, these frauds are extremely good at what they do. Here's a little example of just how good. 
Earlier this year, I was peeping my Instagram feed just as any other day. I get a notification, I check it and see a woman left a comment on my photo telling me to submit my music to some site for musicians. I check her profile, which is private, but her bio read that she was an A&R for Roc Nation. Then there was a link to this site she referred to in my comments. I click on it, and to my surprise the site looked pretty legit. It had reviews, FAQ, the Roc Nation logo along with several music partners they've worked with. They listed some of the artists they've collaborated with to find talent to open up for their shows. Essentially the site allowed artists to submit their music along with social profiles for a chance to open up for major artists touring around the country. They clearly stated it was free to submit, and submission did not guarantee any opportunity whatsoever. So of course, I'm like "what do I have to lose?" So I submit. I get a confirmation about my submission. I have no idea how long it'll be until I hear back, so now it's the waiting game.
And what do you know? A week later or so I hear back, saying I've been selected to open up for The Weeknd for his show in two months at Barclay's center. And in order to secure my spot it would be $150 but I get 20 tickets to the show that I could sell to earn that money back. I said "aye it's lit." But something told me take a look around and see what I could find on the internet. 9 times out of 10 if these people scammed someone else then it would definitely be up on the internet somewhere. Well, all the reviews on their website looked legit: there was both good and bad reviews from real people (or so I thought). In addition, I couldn't find anything bad from my online search, but here's the thing - I couldn't find ANYTHING. But I just thought maybe they are good at keeping this platform low key to avoid endless submissions and seek only the best talent and that's why they scout on Instagram first. Really I was just making excuses for my gullible mentality. And let's be real I really wasn't the "best talent" out there in NYC especially as a new artist with little credibility and music under my portfolio. But what do you suppose I did? Yeah I paid the $150. Got another confirmation listing important dates - when my tickets would arrive, our conference call to go over the details prior to the show, and the day of show. So I'm like "okay, so far so good." Well those dates passed and none of the shit they mentioned ever occurred. I emailed them multiple times, no response. It was a total sham, and I had been bamboozled. And you better believe I reported them to several sites trying to expose them for the frauds they were. While the site may have got shut down, do you really think that stopped them from doing it again? Doubtful. The culprits probably just launched another site under a new name and started scamming all over again. They are professionals, they are fraud geniuses, and they are ruthless. 
The lesson is I knew something didn't seem right, but I went through with it anyways. As they say, ALWAYS go with your gut instinct. I wanted so badly for it to be my "big break", my one shot to prove to the world I was born for this, that I let it cloud my better judgment. I was embarrassed, I should've known better, but like I said it happens to the best of us. Lesson learned, and now I'm sharing that lesson with you all in hopes that you don't make the same careless mistake as me. If you think that this doesn't happen often, you are very much mistaken. According to FTC, "of the 3.1 million complaints received in 2016, 1.3 million were fraud-related, costing consumers over $744 million. The median amount consumers paid in these cases was $450." So here's a few tips to consider should you ever come across an opportunity that sounds too good to be true:
You shouldn't have to pay to submit your music (99% of the time this is the case)
If something feels "off" research them on Google, LinkedIn, Reddit, as many sources as you can to determine the company's credibility
If the website accepts payments, look at the URL in the browser: does it begin with "https" or "http"?

With an "S" means SSL encrypted or secured exchange of data and content, without means unsecured.
So in other words, this is the first sign of buyer beware 

Take a look at not just their following but the engagement and activity on their profile 

Are there real user comments, likes, and retweets, or are they simply bots or ghost accounts? If someone has 20k followers but has very little likes, comments, or RT - then it's probably a fake account or they paid for fake followers to appear as legitimate

type their name into the hashtags portion of Instagram/Twitter/Facebook and see what comes up. 

Look them up on the Better Business Bureau, Econsumer, USA.gov Online safety, or iC3. *Note: you can also report any internet fraud crimes you've been exposed to on these sites as well*
Lastly, when in doubt, get a second opinion: ask a friend or family member their thoughts on the matter. Nobody is gonna keep it real with you like a family member 
And remember, in this biz, there's no shortcuts, handouts, or get rich quick schemes, so if you come across one, RUN far and fast. 
Thanks for reading The Indie Hustle
-artistnameleon